Oil Tank Replacements in Exeter and surrounding areas
At P G Plumbing & Heating, we are proud to offer comprehensive oil tank replacement services. As an OFTEC-registered company, we specialise in maintaining the oil-resistant coating on steel tanks or transitioning to new plastic (polyethylene) tanks to reduce maintenance overhead. Our goal is to make the tank replacement process hassle-free and stress-free for our valued customers.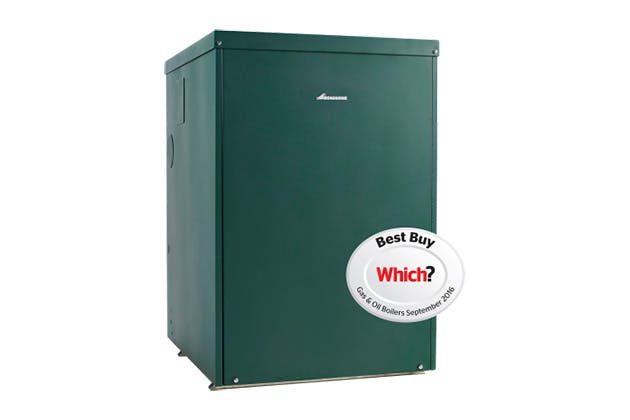 Steel tanks need to have their oil-resistant coating maintained regularly to keep them in usable condition. In order to reduce this maintenance overhead, or to replace an old tank we recommend moving to a new plastic (polyethylene) tank.
Oil tank replacement can be a major project, but we can help by taking all of the hassles and stress out of it for you.
What's involved in an oil tank replacement?
When replacing a tank, there are many elements to consider including:
Removal of the old tank
•Dispose of waste oil or pumping of it into a temporary tank
•Disposal of old tank and lines
Installation of the new tank
•Base preparation
•Fire wall and concrete bund installation (secondary containment) - if needed
•Installation of the oil lines from the tank to the boiler
•Installation of filters and valves necessary to run the system
Commissioning work
•Testing and bleeding of the system
•Starting up (firing) the boiler
There are many building regulations regarding the disposal of old tanks when there is a significant risk of pollution. This may include being within 10 metres of a river or stream or a spillage may run into a drain. There are also building regulations covering the installation of the new tank such as fire resistance and location.
We can ensure that your legal responsibilities are met and that the building regulations are adhered to. We will do all we can to make your tank replacement as easy as possible for you.
Why choose PG Plumbing & Heating?
P G Plumbing & Heating is a business that values its clients and makes every effort to go above and beyond for them.

We give thorough advice, excellent professional work, and a high calibre of service that we constantly assess. We'll make sure to be there for you before, during, and after your work is finished. We promise that all of our tasks will be completed with the least amount of trouble, hassle, and stress for you.

We have founded our company on customer loyalty and word-of-mouth, which helps to ensure that we experience constant growth. Check out our Reviews page for just a handful of testimonials we've collected throughout the years. To ensure that we can support you through any crisis, we take care to use the most cutting-edge technologies whenever possible and provide ongoing personnel training.
Get in touch for a free quote on an oil tank installation
Contact us for an estimate or a quotation and we can advise you what will need to be done to complete the work.