Bathroom installation services based in Thorverton, Exeter
At P G Plumbing & Heating, we understand that your bathroom is more than just a functional space; it's the place where you start and end your day. We are committed to providing premium bathroom fitting services to households around the UK because of this. Ordinary bathrooms are transformed into gorgeous, elegant, and useful places that genuinely represent your style and preferences thanks to our skill, attention to detail, and dedication to customer satisfaction.
Our bathroom fitting service
Whether you are installing a new bathroom or shower room or simply updating your existing one we can help.
We can assist with the design and installation of your new bathroom suite and all of the associated water supply and waste pipework including:
•Baths
•Jacuzzis
•Toilets
•Bidets
•Sinks
•Showers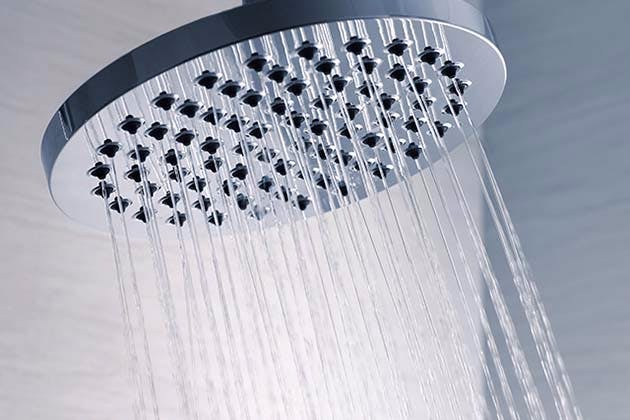 Why Choose P G Plumbing & Heating?
Experience

and Expertise: With years of industry experience, our team of knowledgeable plumbers and heating engineers are equipped to handle all facets of bathroom installation. We have the ability to realise your idea through everything from electrical work and tiling to plumbing and heating installations.



Personalised Approach: Every homeowner is different, and so is their ideal bathroom, in our opinion. Our team takes the time to learn about your needs, preferences, and financial constraints to ensure that we can customise our services to suit them. From the initial consultation through the project's completion, we collaborate closely with you in order to guarantee your complete pleasure.
Craftsmanship of the highest calibre: At P G Plumbing & Heating, we take great pride in our work. We are dedicated to exceeding your expectations by delivering great results. To ensure a beautiful finish that endures the test of time, we only utilise the best materials and cutting-edge procedures.
Comprehensive Services: We provide a comprehensive selection of services to meet your needs, whether you're looking for a small upgrade or a total bathroom remodel. We offer a wide range of services, such as plumbing, heating, lighting, flooring, tiling, bath and shower installations, toilet and washbasin fittings and much more. We have the know-how to turn your vision, no matter what it may be, into a reality.
Pricing Transparency: We value openness and honesty in all of our interactions. Our staff will give you an open, comprehensive price that includes a breakdown of all the expenses related to your bathroom installation project. In order to give you the most return on your investment, we aim to provide cheap pricing without sacrificing the calibre of our service.
Excellent Customer Service: We put the needs of our clients first in all we do. From beginning to end, we want your experience to be smooth and stress-free. Our welcoming and knowledgeable team is always on hand to respond to your questions, resolve your issues, and keep you updated throughout the process.
Need help with your new bathroom? Get in touch
If you're ready to transform your bathroom into a luxurious and functional space that reflects your unique style, P G Plumbing & Heating is here to help. Our team of experts is just a phone call away.

We can help with normal domestic bathrooms, extra toilet rooms or even wet rooms. No matter how big or how small your project is, we can help. Contact us for an estimate or quotation so we can help you with your new or replacement bathroom project.