Boiler Installations in Thorverton, Exeter and the surrounding area
Central Heating installation
If you currently use electric panel heaters or separate fires in each room, then it may benefit you to invest in a central heating system.
A central heating system allows the heat for your whole property to be provided from one main point. This allows the benefits of one common control point and a similar temperature throughout every room. All types of systems that burn fuel are more energy efficient than electrical systems and with modern oil-fired boilers, the energy efficiency can be similar to that seen with gas-fired systems.
There are many types of central heating systems available. We specialise in oil-fired heating systems and would be happy to talk to you about your requirements.
Contact us for an estimate or quotation so we can help you design the system that is right for you.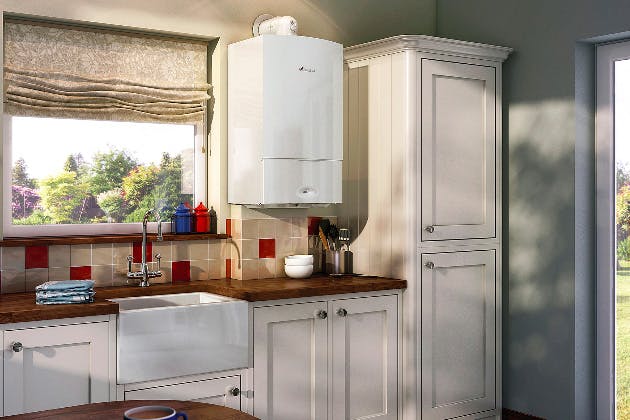 Oil Boiler Installation
A high-efficiency modern oil-fired boiler can provide a good way to heat your home, especially if you do not have mains gas.
An oil-fired central heating system contains the same elements as a gas-fired system like room thermostats, electronic timers and thermostatic radiator valves. Oil-fired systems should additionally have automatic shut-off in the event of a fire as this prevents the fire from spreading to the main oil tank.
There are various types of systems available and whether you require a balanced flue or open flue system with pressure jet burner or vaporising burner we can help. Different types of systems have different requirements with regard to their location and installation, but whatever your requirement, we will ensure that building regulations are met and that you are kept safe. If you are not sure what you need, we can help design your system.
We tend to install 28sec oil (kerosene) systems because they give a cleaner burn than 35sec oil (gasoil). This has the advantage that if you have an oil fuelled AGA and are looking to upgrade to a boiler to add more radiators, the same oil is used. This keeps things simpler and more cost-efficient.
Oil-fired combination boilers are available, but they tend to be slower at producing on-demand hot water than other systems. Because of this, and dependent on the size of your property, we may recommend oil-fired central heating alongside a solar water heating system. We also provide these types of systems so are capable of providing a one-stop shop for your needs.
There is currently no legal reason for oil boilers to be installed by a specially trained person, but we would obviously recommend you choose an OFTEC-registered technician to install your system.
Get a free quote today
Contact us for an estimate or quotation so we can help you design the system that is right for you.